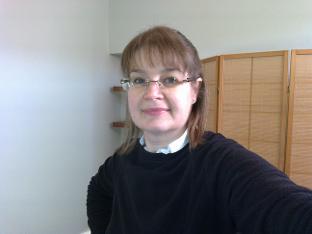 Hilary qualified as a Physiotherapist in 1987, and has worked in various hospitals around the Manchester area since that time. She has specialised in Women's Health (obstetrics, gynaecology, continence, breast surgery, and acute pain management,;completing the year-long Association of Physiotherapists in Women's Health Foundation Course in 1992), then Mental Health (stress management, panic attack control, body image work) and has been specialising in Oncology since 2013 . Hilary has completed a course in Understanding our Connective Tissue System, enabling her to deal with thickened, bound down scars after surgery.
When not treating patients, Hilary can often be found tending her vegetables or chatting to the hens and sheep.
Qualifications
Graduate Diploma of Physiotherapy Bradford Hospitals School of Physiotherapy, 1987
MCSP (Member of the Chartered Society of Physiotherapy) number 046631
HPC registered (Health Professions Council) number PH37570
Cert ECBS European College of Bowen Studies 2011 practitioner BT3689
BTPA registered Bowen Therapy Professional Association number 31119
Hilary says
At the age of 13, I knew that I wanted to be a Physiotherapist. During my training I developed an interest in Women's Health, and followed that path for several years after qualifying.
In 2003, I had a slight change in direction and moved into Mental Health where I relished the opportunity to take on the complex interplay of a huge variety of conditions - orthopaedic, neurological, rheumatological, surgical - and mental health. This is where I honed my skills of anxiety management, relaxation coaching and panic attack control. I also did a lot of work on body image with my patients.
In 2010/2011, in spite of my initial scepticism, I undertook a full year of training in the Bowen Technique, which has enabled me to treat musculoskeletal conditions in a new way, and tackle many other conditions I could never have imagined any Physiotherapist attempting to work with. (Please see the testimonials page.)
Now, my treatment will involve 'traditional' Physiotherapy - exercises, advice - and my newer skills of Bowen therapy where required, to make your treatment a relaxing and pleasant experience.
I have also done a little training in Cognitive Behavioural Therapy and Counselling Skills, both of which have proved extremely useful in helping patients to make progress. There can be no doubt of a mind / body link........